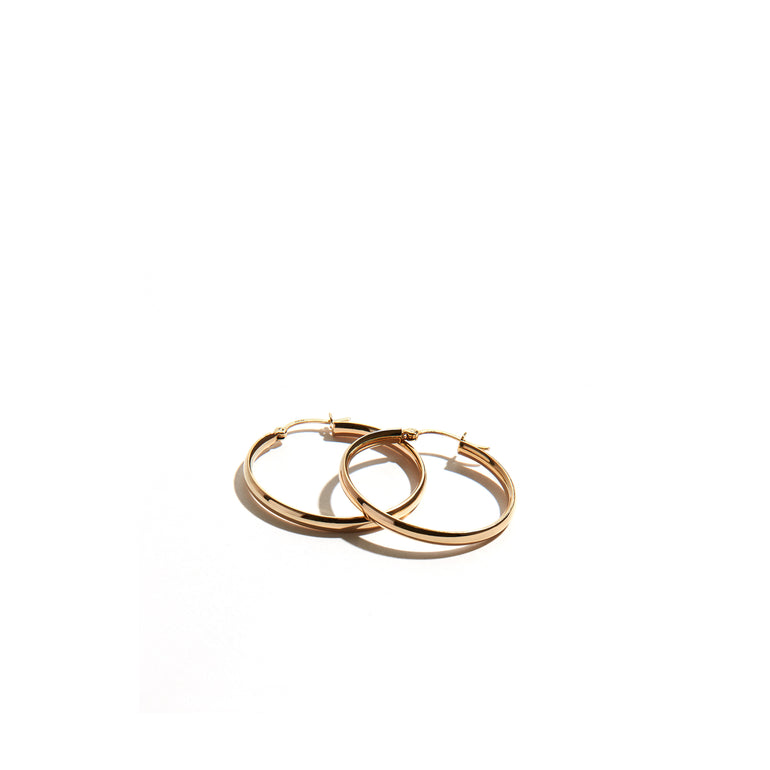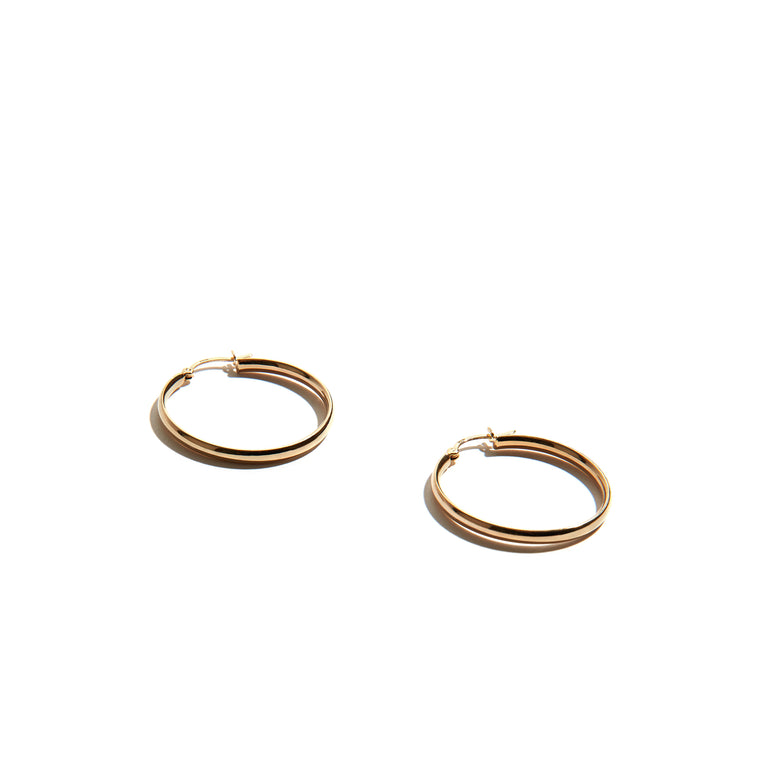 Description
This pair of 9ct gold hoops feature a hinged clasp for secure and easy fastening. With a length/height of 31.9mm and a width of 31.9mm, they provide a comfortable and secure fit. These classic and elegant hoops are sure to make a statement.
14ct Gold-Fill
With 14ct gold filled jewellery, a thick layer of 14ct gold is mechanically bonded to an inner core or base layer meaning that it won't tarnish in the same way that gold plated jewellery often does.
Our gold filled jewellery will have 40 times more gold than standard gold plated jewellery and it has the same qualities as solid gold but without the heavy price tag. 
Shipping
We offer free Ireland & UK shipping. All our postage is carried out using An Post Express Delivery. Expected delivery time for Irish customer ranges from 1-2 days.
---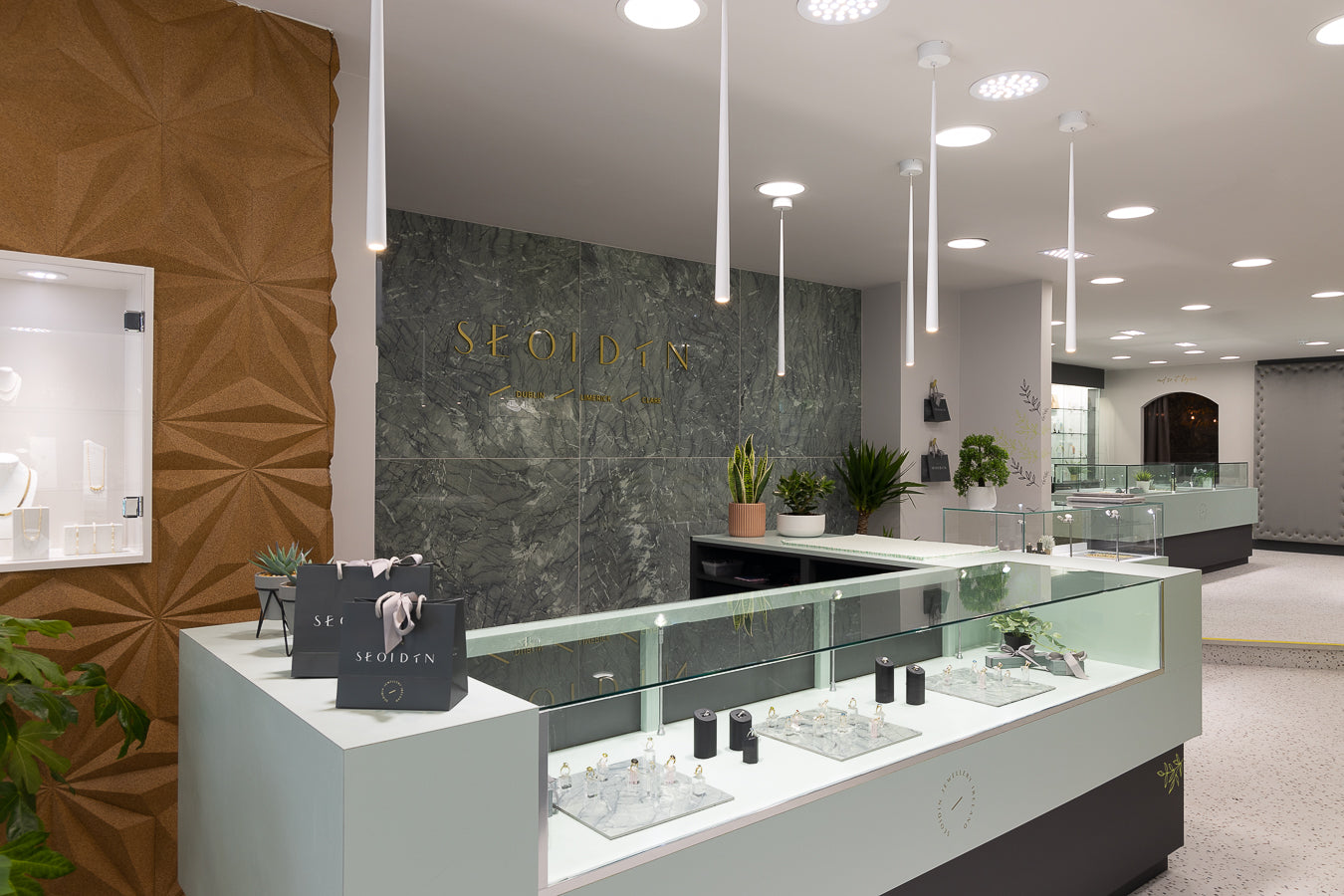 About us
Seoidín (pronounced show-dean) is an Irish word meaning 'little gem'. Our designs have always been inspired by the beauty of the Irish landscape with its rich colours and patterns.
Our first shop was opened back in 1996 in the beautiful west of Ireland, in Co.Clare. Our designs and our branding have always been influenced by the unmatchable beauty of our home country and continue to do so today.
Our Shops
Seoidín, 52 O Connell Street, Ennis, Co.Clare, V95 HYR2
Seoidín Eile, 45 Abey Street, Ennis, Co.Clare, V95 KN73
Seoidín Limerick, 54 Thomas Street, Limerick, V94 P5P0

Seoidín Skerries, 18 Strand Street, Townparks, Skerries, Co.Dublin, K34 XV38