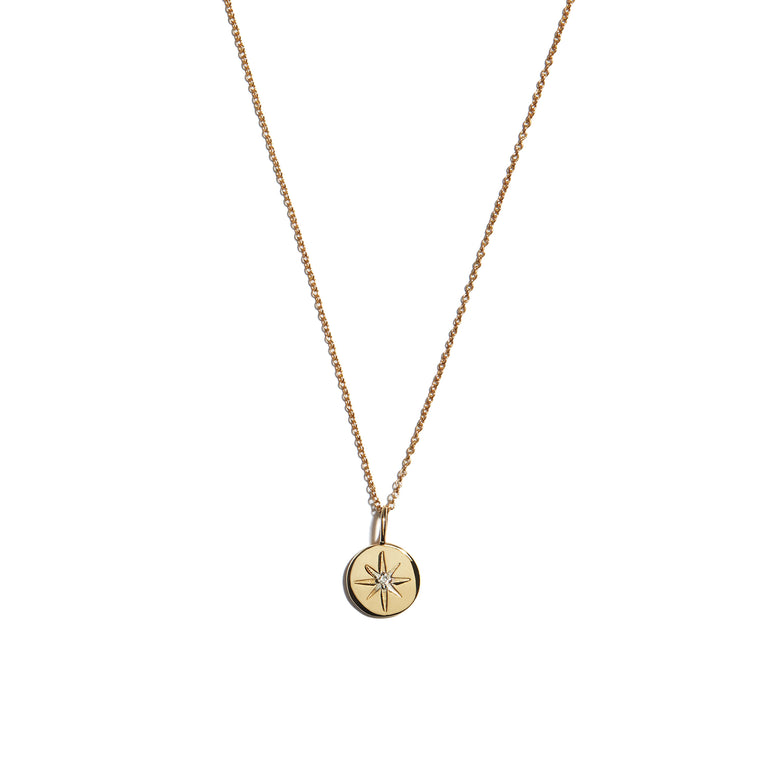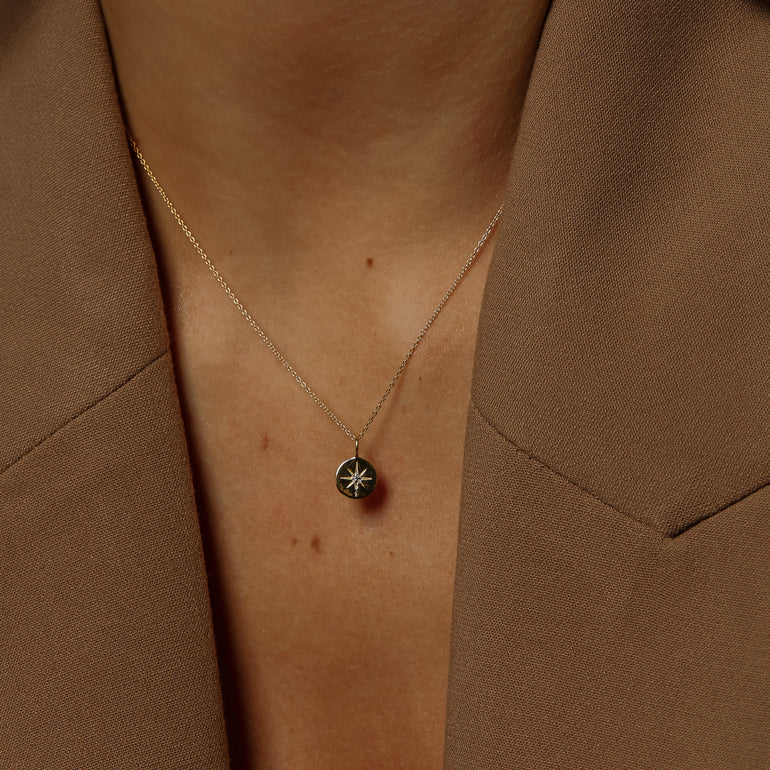 Description
Guiding Star Pendant
Set on a 9 carat gold chain, the Guiding Star Pendant is a beautifully crafted, textured disc, embellished with a Cubic Zirconia stone to let the guiding star really twinkle. Treat yourself or a loved one to this beautiful milestone-marking piece to treasure.
9 carat gold
Chain length 17 inches
Pendant height 8mm
Cubic zirconia stone centre
If you have any questions please contact us directly hello@seoidin.com
Shipping
We offer free Ireland & UK shipping. All our postage is carried out using An Post Express Delivery. Expected delivery time for Irish customer ranges from 1-2 days.
---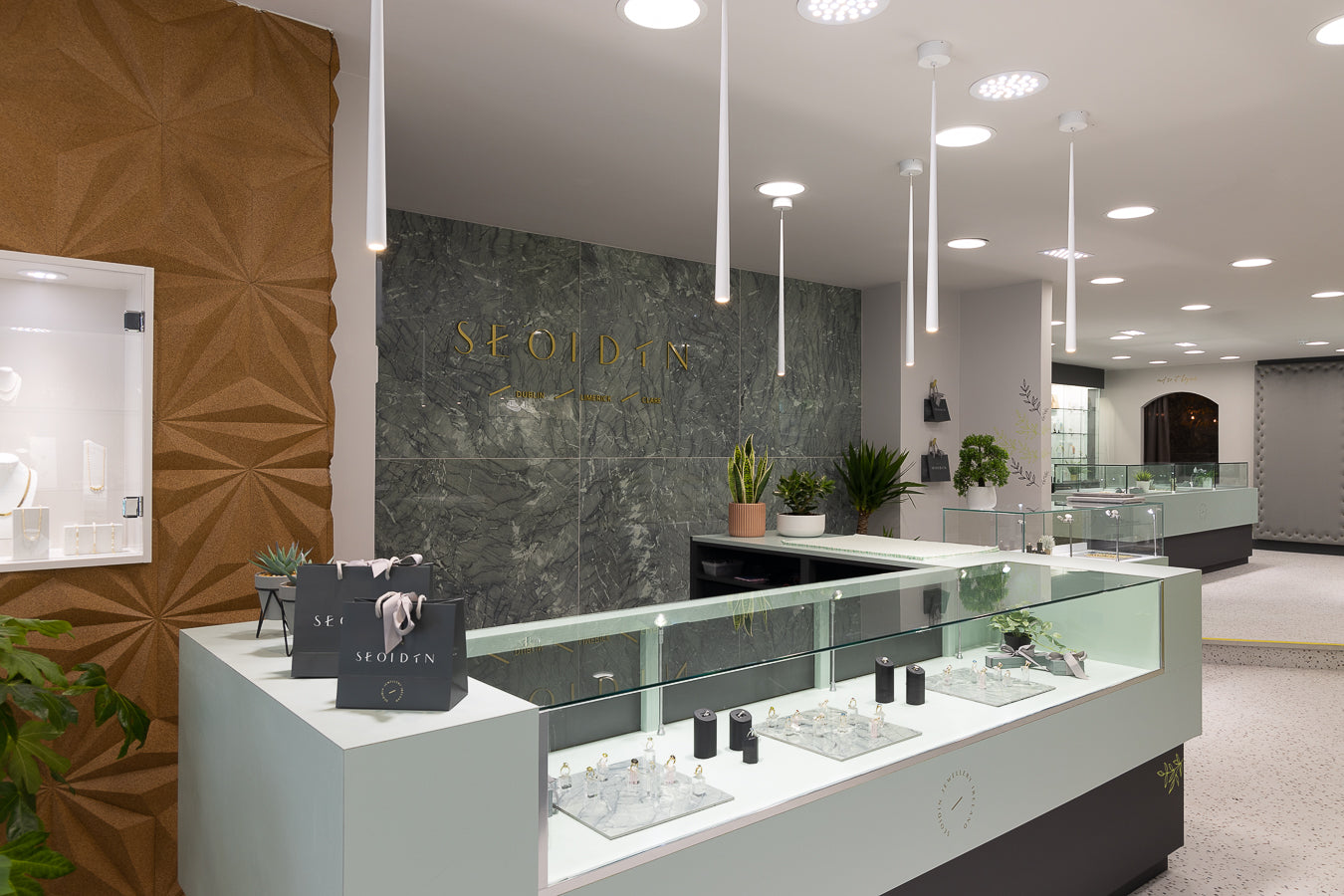 ABOUT US
Seoidín (pronounced show-dean) is an Irish word meaning 'little gem'. Our designs have always been inspired by the beauty of the Irish landscape with its rich colours and patterns.
Our first shop was opened back in 1996 in the beautiful west of Ireland, in Co.Clare. Our designs and our branding have always been influenced by the unmatchable beauty of our home country and continue to do so today.
OUR SHOPS
Seoidín, 52 O Connell Street, Ennis, Co.Clare, V95 HYR2
Seoidín Eile, 45 Abey Street, Ennis, Co.Clare, V95 KN73
Seoidín Limerick, 54 Thomas Street, Limerick, V94 P5P0

Seoidín Skerries, 18 Strand Street, Townparks, Skerries, Co.Dublin, K34 XV38